Hello
NOW~ *i* know @some point someone from the Support Sections Volunteers will take a peek here.
AS for the rest of YOU... Good on *U*.
THAT set of stars *are* actually meant to symbolise a pair of eyes *YOURS*. It is done NOT because *i* wish to be Personal BUT~ Because *i* KNOW everything *is* Personal.
AND~ the lengths  *wE* in the west and claiming ENGLISH as our Mother Tongue, have gone to, to avoid THAT Personal-FACT has, *i* must say taxed mE no end.
THE BLOOD Shed, Misery, Pain, Indifference, and anger *i* and I've little doubt *u* too.... have found to be PERSONALLY ..... Well that is what this part of momE's set of Quorums are being set up for.
Basically ITs Structure will follow the following set of Forums.
This one~ Nigh on all mE for just now, & in the main, but hopefully soon having words *with* their antipathy for the Impersonal -Personally Expressed.
Just who and how those words will find their way to this Forum. Is the reason for the other 2.
..................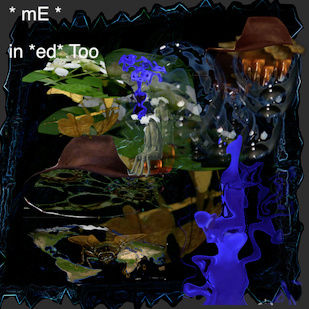 _________________